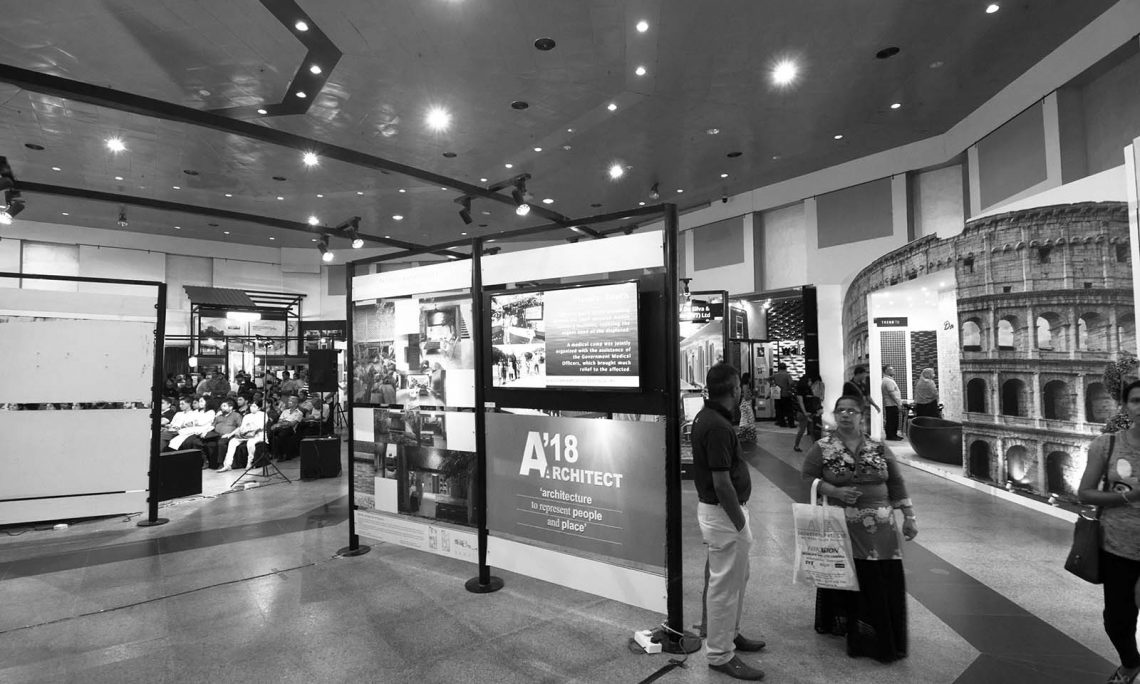 Eminence of HABITAT was showcased at the Architect' 18, the annual exhibition of Sri Lanka Institute of Architects was held on 22nd to 25th February at BMICH.
Following the theme of "Architecture to represent people and place", highlighted a variety of innovative fields of architecture.
HABITAT offers creative and innovative yet practical design solutions together with individually managed construction providing a cohesive and comprehensive approach. Some of the confidently led projects by HABITAT were displayed at the annual exhibition Architect' 18.
Members' work and Trade exhibition was the most looked forward event, which was opened to general public providing the ultimate experience to viewers. The exhibition showcased the work of architectural firms, creations and course work of the students of architecture from the University of Moratuwa and the City School of Architecture. The trade exhibition was consisted of trade stalls, displaying a variety of products both imported and locally manufactured, ranging from products related to construction, sanitary ware, interior decors and landscaping.
It was a tremendous success which brought newness and individuality to the arena and revolutionise the format of the event and exhibition of 36th annual session of SLIA.
PANEL 1 – TWIN HOUSE
A twin house designed for the client's two sons in an adjoining urban block of land in Rajagiriya was the brief. The houses were designed for the two sons and their families to grow independently or together. The result of the client's dream was a three level, three bedroom with an attic studio space suburban scale sculpture.
Situated on a site in an inner Colombo urban suburb the twin house is set back in the front of the block, to create the car port and services area at ground and roof terrace above capturing the picturesque view of the Heen Canal.
PANEL 2 – WIMBELDON GARDEN
Wimbledon Gardens is the latest collaboration between Bliss Property Developers, Bliss Construction and Habitat Chartered Architects & Engineers in the design, construction and creation of the luxury residencies in Thalakotuwa Gardens, Colombo 05.
Driven by a collective dream for an iconic residential building for Colombo, this newest project reveals refined modern living spaces of superior quality and natural elegance. Similar to all objects that become Iconic Wimbledon Garden exceeds the physical and enables you to live the life you have always wanted.